Full Development
and digital product support
for your business
We create customized web services, mobile applications and modern design that take into account all aspects of the digital sphere



Web services, mobile applications,
design
CryptoPayments
payment gateway
Allows various systems owners to receive payments in cryptocurrenc
ABOUT PROJECT
ABOUT PROJECT
Web Verge team created a simple to integrate platform that allows various systems owners to receive payments in cryptocurrenc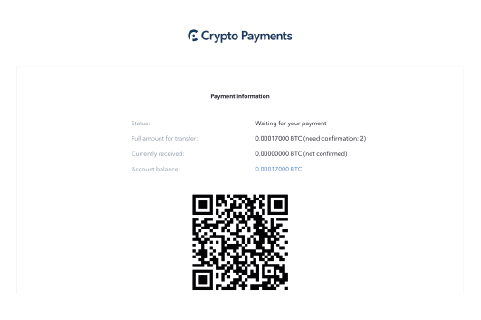 About Project
Crypto Payments is a payment gateway that lets users pay for products and services using cryptocurrencies just as simple as a traditional payment method. It is risk-free, secure and can be easily integrated into any website or mobile application.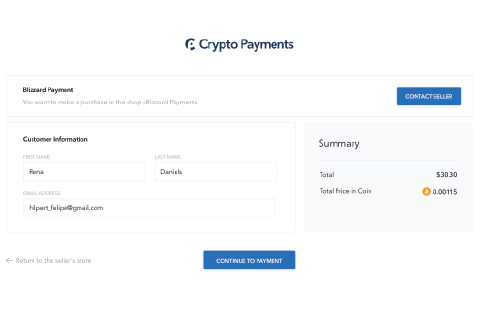 The Process and Results
Within four months, the Web Verge team has provided the customer with a flexible, reliable, and modern solution for instant payments based on blockchain technology. Unlike other payment systems, the generated Crypto Payments gateway doesn't need the user's credit card and provides maximum security for both parties in the transaction.

An SDK that supports integration of both web and mobile applications. This allows customers to easily make transactions on any device. Full documentation has been designed as well, to simplify its setup for users.

Separate, and functionally different, administrative panels for the payment gateway owner (system management, statistics, reports) and online stores (getting integration code, statistics, funds withdrawal to an account).

Payments supported in Bitcoin, Ethereum, and other popular cryptocurrencies. Only one overall gateway for Crypto Payments is required, instead of separate remote gateways for each coin type.

An intuitive interface was developed with special attention paid to its usability and appeal. Therefore, no extra training is needed to use Crypto Payments.

Together with the client, Web Verge has contributed to unlocking the value of blockchain technology for the e-commerce market. Crypto Payments is an advanced technological solution that helps to quickly increase business value.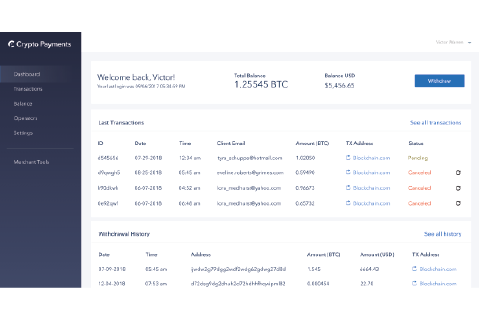 Description
Implementation of blockchain payment methods has been vastly popularised within recent years, and that couldn't help but touch the e-commerce area. Already, a range of online stores accept this type of payment or are considering the possibility of allowing customers to pay for goods or services with cryptocurrency.