Full Development
and digital product support
for your business
We create customized web services, mobile applications and modern design that take into account all aspects of the digital sphere



Web services, mobile applications,
design
CHLA
Web Service
Application for patient condition monitoring and medication dosage calculation
ABOUT PROJECT
ABOUT PROJECT
Application for patient condition monitoring and medication dosage calculation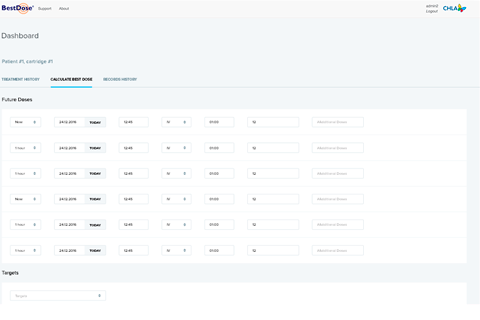 General information
During four month WebVerge team had an opportunity to get an excellent experience of cooperation in the medicine field. We helped to one of Los-Angeles clinics in automation of several every-day tasks, such as continuous monitoring of patients' condition and precise calculation of drugs dosage. This is an internal research project that aims to increase the quality and improve the effect from taken medication, while ensuring that their amount is as precise as possible. Thus, in tight collaboration with our clients, we have created the convenient application that uses previous injection history and detailed patient information to accurately calculate the dosage of the future medications.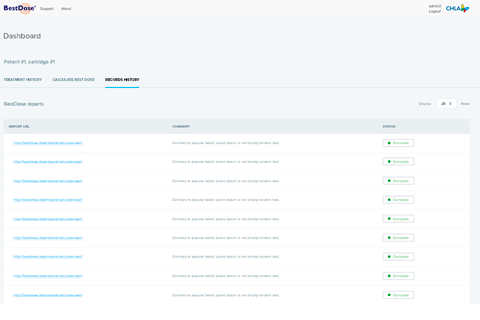 Description
Several medical officers have developed the mathematical algorithm. An algorithm uses patient injection history as an input to calculate the needed dose for the next injection and ensure that necessary concentration of medicine in blood have been reached. This complex method was initially presented to the team on paper, and starting from the complete digitization we have finished with convenient helper-application for doctors. The WebVerge team solved tasks as follows:
1.Create the deeply thought design of application UI/UX for ease manage of complex patient data.
2.Protect the patient private info and ensure anonymity since different parts of data were stored in various places.
3.Develop the time and memory-efficient implementation of initial algorithm.
4.Build the flexible patients management and accounting system.